Medical Imaging Equipment Parts Sales
Advanced Imaging Group maintains a comprehensive line of medical imaging parts for sale and radiology parts for Siemens and GE medical imaging equipment in our static and climate-controlled facilities in Deerfield Beach, Florida and Portland, Tennessee. These strategic locations help us expedite the delivery of critically needed imaging parts to customers nationally and internationally.
Advanced Imaging Group's years of experience and focus on quality have led us to develop an unrivaled Quality Assurance program for repair and testing of all inventoried radiology parts, MRI parts, and medical imaging parts and equipment for sale. Our parts are repaired to meet OEM standards before undergoing rigorous inspection and testing prior to releasing them to our customers, which guarantees our final product to be of the highest quality.
With all our ISO 13485:2016 Quality Management System controlled processes; we offer: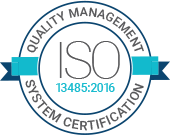 Same-Day and Expedited Shipping
Multi-Million Dollar Inventory Base
24/7/365 Expert Technical Support
Up to 180-Day Warranty

*

Free Parts ID
*
Unless otherwise specified at the time of sale.
We house thousands of multi-modality OEM replacement parts within our combined facilities of 90,000+ sq. ft. We pride ourselves on the principle of providing customers with exceptional service and quality parts at a competitive price. To learn more, call 888-400-3979.
High-tech medical imaging equipment is complex, which is why we offer best-in-class support solutions to our customers. 
Our support team consists of highly trained and friendly professionals with years of experience in the medical imaging industry.
Thousands of our parts are available to ship with just one click!
Have Questions? Just Ask…
The Advanced Imaging Group team will respond promptly.